Dearest Mariah Carey,
Memiors of an Angel
...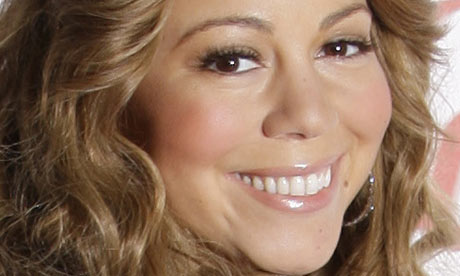 ...one of the best R&B albums I have heard in a LOOONNNGGG time. I put it right up there with Emancipation of Mimi [Classic]. I have played this album nonstop since it dropped & I play it from top to bottom everytime. Song for song. Word for word.
These past few days though, "Up Out My Face" has been my shit! & now that a visual has been provided I figured it'd make me love this song even more...buuuuttttt, not so much.
[I LOVE that butterfly necklace...AHHH!]
Question: is N. Minaj neccessary? I understand she's "hot" right now, but she says nothing worth listening to && you look more like a damn Barbie in the video than she does. Ha!
But, with every negative, theres a postive... & you both look Gorgeous. :)
Yesterday, we were also blessed with a video for another of my favorite tracks, "Angels Cry" [ft Ne-Yo].
This song has blasted through the speakers a few times...
...& this is why you are my Bish.